ICARE
Shanetta Harrington – Ministry Lead
Tammie Johnson – Co. Lead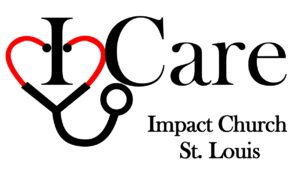 A well-informed and equipped congregation is healthier, happier, and available to do God's work in the church.
Mission
The mission of the Health League is to the carry out the mission of Impact Church St. Louis by focusing on the health, healing, and the well-being of its congregation through biblical teaching and the provision of medical information to help the congregation "Do Life Together."
Vision
The purpose of the Health Ministry is to promote health and safety awareness to the pastor and congregation. This role is accomplished through a holistic approach to biblical and medical teachings, principles, and practices. By using a holistic approach; an acute focus will be placed on the mind, body, and spirit.