IMPACT CHURCH ST. LOUIS BIBLE STUDY PROGRAM
Bible Study Methods shows twelve different methods for reading the Bible that will not only help you understand its words more fully, but will also nudge you toward applying those words to your life more faithfully.
"The Spirit of God uses the Word of God to make us like the Son of God."—Rick Warren.
You were created to become like Christ. This is one of the five God-ordained purposes for your life that Warren describes in his bestselling book, The Purpose Driven Life. And this is why studying the Bible is so important.


The Bible's truths have the power to shape you, transform you, align you with the character and ways of Jesus Christ as you encounter him in the gospels and throughout all of Scripture. Rick Warren's Bible Study Methods is an easy-to-understand guide through twelve effective reading methods that allow Scripture to do just that.


The organization of this book allows you to explore each method or jump around to find the ones best suited to your reading and learning style, as well as your spiritual growth.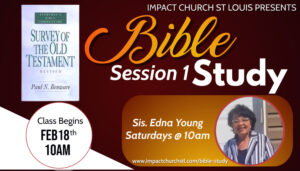 SURVEY OF THE OLD TESTAMENT
"A person will never properly understand the New Testament Scriptures if the Old Testament Scriptures essentially remain a mystery to him," says Paul Benware.
Most Christians do not clearly understand the pattern, unity, or progression of the Old Testament. They can tell stories of Moses, Noah, and David, but they aren't sure how all these events fit together. And they don't fully appreciate the doctrines found in the thirty-nine books between Genesis and Malachi. But the Old Testament does not have to be mysterious or confusing.
Newly revised, Dr. Benware offers a chronological approach to give you a bird's-eye view of the Old Testament, while his book-by-book analysis reveals important details and emphases. If you want a better understanding of the whole Bible, the Survey

of the Old Testament

is the place to start.
The purpose of Doctrine of Salvation is designed to help Bible students understand more profoundly the components of salvation by considering the various images (of salvation) presented in the New Testament. This study will acquaint students with and enhance their understanding of the fundamental components of the doctrine of salvation.
Course Objectives: As a result of laboring in this class, students will:
Learn about the fundamental components of the doctrine of salvation;
Learn more about the coherency of doctrine of salvation as presented throughout Scripture
Learn more about the New Testament presentation of salvation through images; and,
Become more aware of a literary approach to New Testament thought on salvation.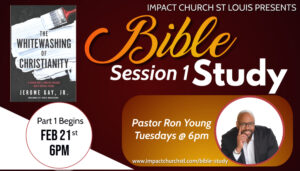 THE WHITEWASHING OF CHRISTIANITY
A timely narrative of how the Christian faith has presented in a culturally monolithic manner and the effe

cts it has on generations. And a call for Christians to respond with truth and love rooted in the Gospel.

The Whitewashing of Christianity is informative, insightful and inspirational, telling a history that's often hidden, ignored, revised or unknown. Confrontational, but not combative, it details how the American church has helped create and maintain the false narrative that Christianity is a white man's religion and how it has presented almost every person in Scripture and most of Africa's theologians and martyrs as white men and women. You will be given countless references that chronicle what whitewashing is, how it has been maintained, the negative effects it has caused and, more importantly, how we can stop it.

The Whitewashing of Christianity:
Takes you on a historical, sociological, judicial and religious journey of how Christianity has been whitewashed
Addresses the negative effects of whitewashing and how many view Christianity as a religion of oppression
Presents a full narrative of redemptive history, which finds its roots in Africa
Highlights African theologians, philosophers, teachers and martyrs
Addresses claims from those that oppose Christianity with sources, Scripture and historical facts
Equips people on how to engage inaccurate claims of Christian history and slavery
Addresses the concerns of those that think Christianity is not an indigenous faith of people of African descent
Equips churches and organizations with ways to combat whitewashing and move in unity
The Whitewashing of Christianity leaves us with hope that what's been done historically can be changed. It is compelling, not combative and written from a place of love and desire to fight for presenting Christianity in a diverse way and not a culturally monolithic one. Gay challenges popular views that are historically unfounded and issues a challenge that needs to take place within the Christian church. While challenging and eye-opening, you'll be made aware of a hidden past of accomplishments and contributions of Africa, confronted with a hurtful present of whitewashing effects, and inspired by a hopeful future to move forward.