CHURCH & COMMUNITY EVENTS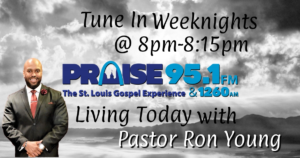 Living Today with Pastor Ron Young
Impact Church with Pastor Ron A. Young airs Monday through Friday from 8:00 pm-8:15 pm on Praise 95.1. Listen worldwide by downloading the Praise App or by clicking the flyer will take you to Praise 95.1FM website.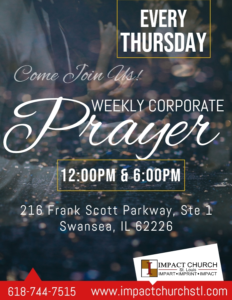 Weekly Corporate Prayer
Join us, every Thursday for Weekly Corporate Prayer at 12:00 pm and 6:00 pm at ICSTL Admin Office, 216 Frank Scott Parkway, Ste 1, Swansea, IL 62226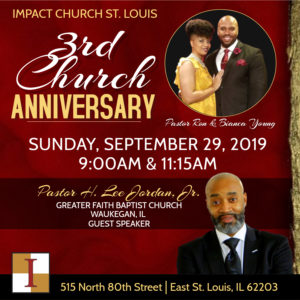 3rd Church Anniversary
Mark your calendars for Impact Church St. Louis, 3rd Church Anniversary on Sunday, September 29th at 9:00 am and 11:15 am Worship Services. Come and enjoy a word from our guest speaker Pastor H. Lee Jordan Jr. of Greater Faith Baptist Church in Waukegan, IL.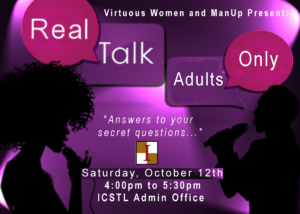 Real Talk Adults Only!
Virtuous Women and ManUp would like to invite Adults for Real Talk, "Answers to your secret questions." Saturday, October 12th at 4:00 pm @ ICSTL Admin Office.